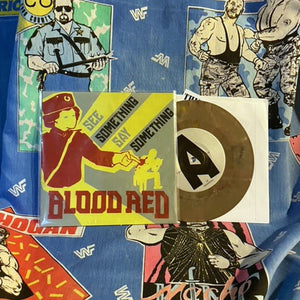 Square of Opposition
Blood Red - See Something, Say Something 7"
Regular price
$5.00
$0.00
Unit price
per
Individual choice is overrated. Surrender your mind and body to the state. No one loves you like the state loves you.
4 tracks of punishing, non-stop hardcore for fans of Ink & Dagger or Born Against
Ex/Current members of Pissed Jeans, Hounds of Hate, Run Forever, RAMBO, Robot Attack, and Swallowed Up,
500 pressed on trash marble vinyl.
3 color screened covers.
co-released by Braddock Hit Factory
---