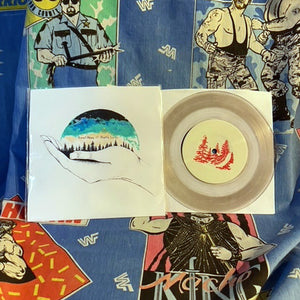 Square of Opposition
Small Mess / Pretty Lousy - split 7"
Regular price
$5.00
$0.00
Unit price
per
Two songs each from some of the most lovely folks in the entire Lehigh Valley.
Matt Molchaney @ Shards mastered both sides and recorded the small mess tracks.
Limited to 300 copies. Five color screened covers (art by Meg Pevorus). One color print inside. Hand stamped center labels.
100 on clear vinyl, 100 trash marble, 100 black.
---